Thanks for a Fantastic '14!
W ith so many programs and projects moving forward across 80,000 acres of the Golden Gate National Parks, it's quite a challenge to keep up with the Parks Conservancy. Our online annual report presents just a snapshot of what we accomplished
in 2014, in partnership with the National Park Service and Presidio Trust, and through your support. Learn about our community engagement around the New Presidio Parklands Project, as well as our work to:
New Presidio Parklands
W e are shaping a world-class public space that connects Crissy Field and the Main Post, welcomes people of all backgrounds to learn and play, and establishes the Presidio as a definitive 21st century national park. A rich history of public support and philanthropy has made the Presidio the gem it is today -- let's carry forward this tradition and legacy.
It's Your Place. Now's Your Time.
Join Us For A Once-In-A Lifetime Opportunity:
THE NEW PRESIDIO PARKLANDS PROJECT.
A coalition of local and national leaders came together to meet the challenge and opportunity of converting a former Army post into a national park.
Crissy Field was transformed from desolate rubble into a beloved shoreline park, with a lead gift from the Evelyn and Walter Haas, Jr. Fund and contributions from people all over the Bay Area.
Another lead gift from the Haas, Jr. Fund inspired a public campaign to complete a network of trails, bikeways, and overlooks across the Presidio, and expand and improve the Rob Hill Campground.
Thanks to your contributions to vital projects and programs, the Presidio has been transformed into a national park, with the Presidio Trust attaining its financial self-sufficiency as required by Congress, and thus saving this historic place for all time.
Through extensive community input advising the early designs of James Corner Field Operations(the lead design firm for this project), and your generous support, we are creating a signature place that reaffirms the Presidio as a new kind of park, for a new diversity of visitors, for the new century and beyond.
---
New
Presidio
Parklands
Project
13 total acres, connecting Crissy Field with the Main Post
10 acres of new public space, atop the tunnels of the new Presidio Parkway
3 acres of education and fun for youth and the families in play spaces, gardens, and the learning landscape of the Crissy Field Center
A new Presidio Visitor Center and plaza

---
OUR THANKS
Many thanks to these individuals and foundations for their early leadership support of the New Presidio Parklands Project:
S.D. Bechtel, Jr. Foundation
The Fisher Family
Horace W. Goldsmith Foundation
Lisa and Douglas Goldman Fund
Hellman Foundation
Koret Foundation
Mark and Mauree Jane Perry
---
This is an extremely significant opportunity for the people of San Francisco to create a dramatic new legacy for future generations."
— James Corner, Founder and Director, Field Operations, lead design team that also designed the High Line in New York
---
Thanks to the generosity of our park supporters, we are well on our way to raising the philanthropic funds needed to realize this extraordinary project.

Don't miss this park-making, epoch-defining moment—a rare chance to leave a lasting legacy across an unforgettable new landscape.

To contribute to this project and learn about enduring recognition opportunities for your gift:

newpresidioparklands.org/donate
(415) 561-3050
kmorelli@parksconservancy.org

2014 Highlights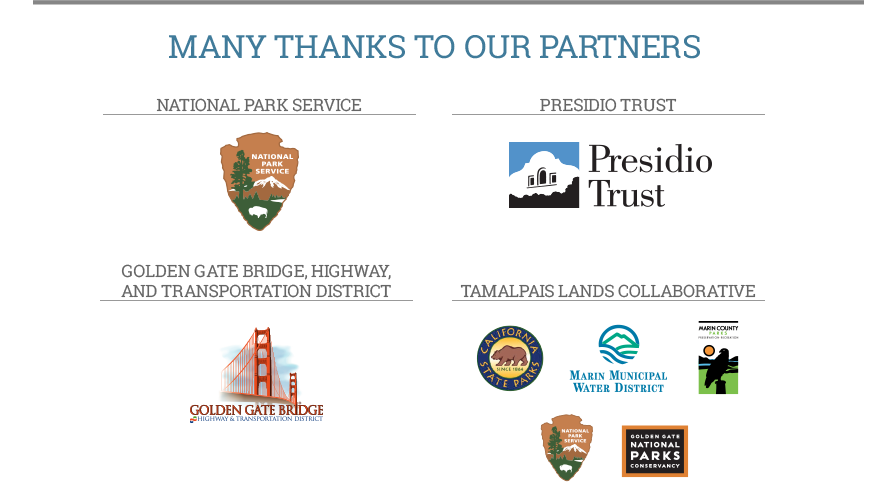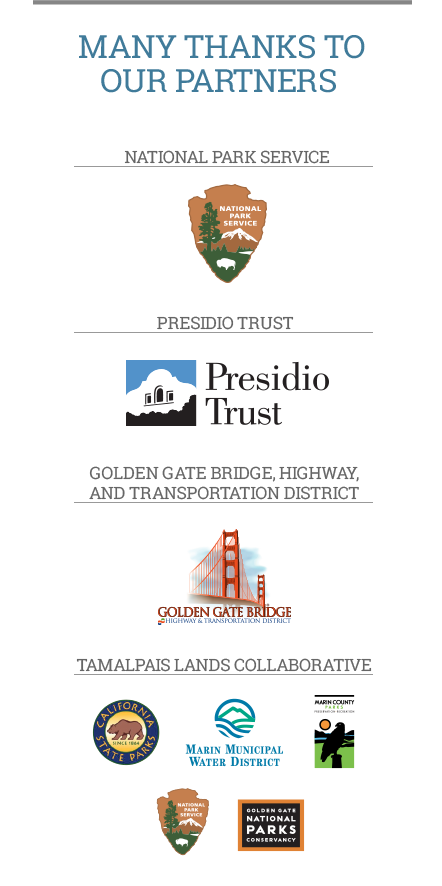 Volunteers
Financials

Total Aid 2014:
$43,379,871

*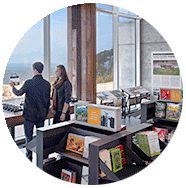 (45%)
$19,567,595
Park Interpretation and Visitor Services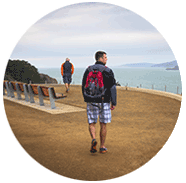 (45%)
$19,561,770
Park Enhancements, Restoration and Stewardship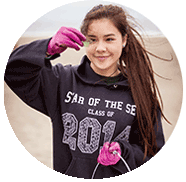 (10%)
$4,250,506
Youth, Volunteer and Community Programs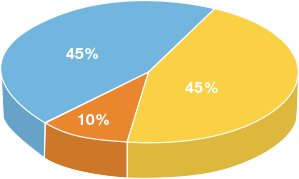 Golden Gate National Parks Conservancy Fiscal Year 2014 Aid to the Parks
Total Aid to the Parks, 1982-2014:
More than $362 Million
*Aid to the park includes all program service expenses, excluding cost of goods sold and donated services.
Find Your Park

Golden Gate National Parks
Golden Gate National Recreation Area + Muir Woods National Monument + Fort Point National Historic Site
Nearly 18 million visitors in 2014 (#1 visited unit in national park system)
Over 80,000 acres across 3 counties
More than 30 unique park sites
Click the icons to find your favorite!